Steve Dean / Jay Porter - USA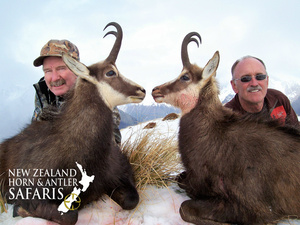 Jay and I first met Craig Dempster in 2006 at the SCI Convention while we were looking for a concession to do business with in New Zealand. We went to hunt with Craig and were extremely impressed with the quality of animals, the equipment, and his complete competence as a guide and PH. Also our trophies arrived back to the US in excellent condition. Our taxidermist mentioned that the hide preparation had been handled very well. Craig is our operation in New Zealand.

Steve Dean and Jay Porter. DBA J-S Worldwide Hunting LLC.