Alpine Goat | New Zealand Hunting Outfitter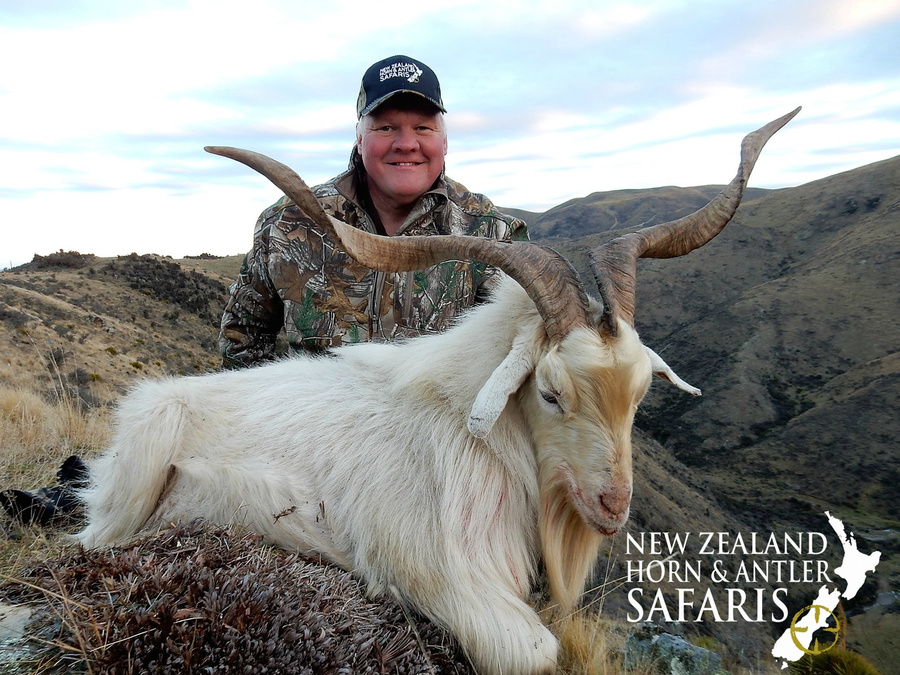 Hunt New Zealand Alpine Goats with New Zealand's Premier Hunting Outfitter; NZ Horn & Antler Safaris!
Wild Goats were introduced to New Zealand when the first European settlers arrived as both a food source and a method to control shrubbery. They quickly bread throughout the New Zealand environment, leading to widespread numbers across the country.
On our hunting block we have a selection of male and female goats in a range of colours. The male is our trophy goat, as they have a larger horn that sweeps up behind the animal opening up like a spiral. It's this horn that sets them apart and draws our hunters to add them to their hunt. A full grown Billie can have a horn spread of up to 40inches and can weigh around 90lbs making it a perfect addition to your New Zealand hunt.
See more Alpine Goat >>