Fallow Deer |New Zealand Hunting Outfitter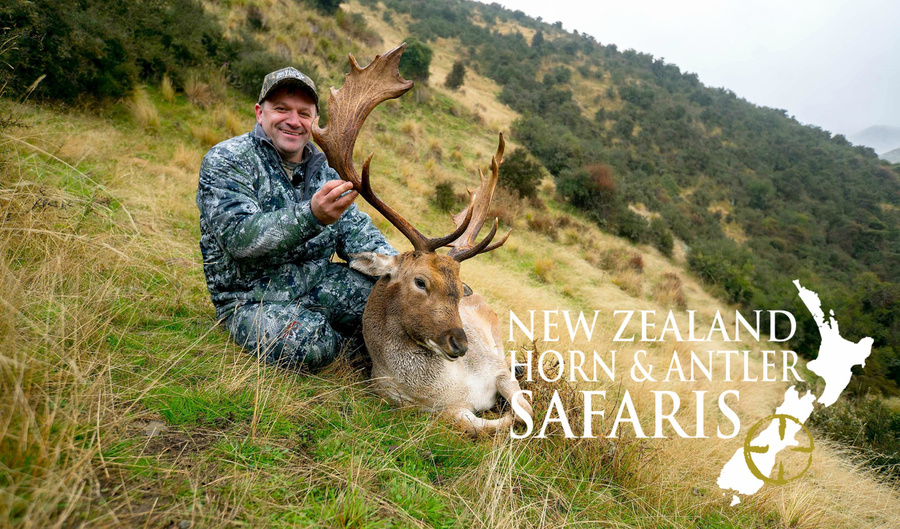 Fallow Deer Hunting in New Zealand, is outstanding with NZ Horn and Antler Safaris; New Zealand's Premier Hunting Outfitters! Come see the great bucks we have in our hunting area!
Our hunting block is also graced with the presence of Fallow Deer. These fine animals were introduced in the 1860's and inhabit both the South and North Island of New Zealand. Fallow Deer differ to Red Stag, as the antlers of Fallow Buck have a distinctive flat paddle that is closer in shape to those of moose. As well as their unique antler, we also have a variety of colours, consisting of menil and shades of brown. Although they are smaller than our Red Stag, a full grown buck can weigh in at around 200lbs. The rut for these intriguing animals starts in mid-April and goes to late May, during this time they can be heard projecting a float-sounding croak.
For a full list of prices please
click here
or
contact us directly
to discuss your requirements.
See more Fallow Buck >>