Ruiz Family - Mexico City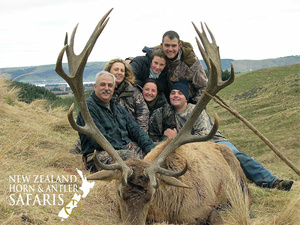 After our hunting experience in New Zealand, being guided by Craig and Jenny Dempster
was a great time for my whole family. The main ingredient for such success was Craig and Jenny.

We spent 20 days in the south island looking for Red Stag, Tahr, Chamois, waterfowl and small game, along with some sightseeing. We got every thing we expected. But it was not only the superb quality of the trophies, or the breathtaking landscapes we enjoyed, but the professionalism and dedication of Craig and Jenny that made this such a remarkable memory for our family.

They were on top of things all the time, taking care of everything, and knew how to cope with our rhythm, considering our physical condition and climbing experience.

My wife and I can highly recommend Craig and Jenny as guides and encourage you to experience New Zealand.